Managed & Hosted
Websites, Blogs

and

Landing Pages
Create That Great First Impression
Getting A Good Website Does Not Have to be an
Expensive and Difficult Adventure
Do It Yourself - Done For You - Do it For Others
Go Live in Less Than an Hour
Need help? You're covered by "how to" articles, tutorials, forums, tickets, and/or paid services.
Experienced? Use an unmatched selection of tools.
Working for a client? We'll assist to make it a smooth experience.
Starting from Scratch? Quick and easy templates to get started.
Transferring existing site? Import templates, posts, pages, media, maybe bundle the site and import it.

The Community Network is a Good Place to Host Your Primary Website or a Tier 1 Authority Blog That Links to Your Mainsite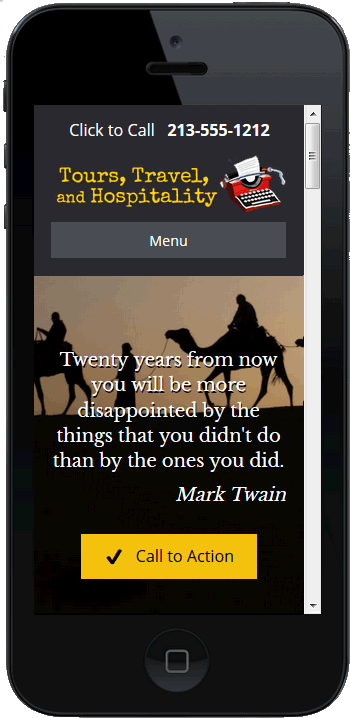 Dollar A Day
Website / Blog
Only $365 / year;
or $47 / monthly
Quality Performance and Design
Starter Templates for Instant Site Setup
Optimized for Speed, Mobile, and Local SEO
Support, Maintenance, and Hosting*
Transfer Existing Domain Here with Content **
Access to Dozens of Premium Themes and Plugins - Included
Built-In Promotion and Authority
Go Live in Minutes
Do It Yourself or Hire Expert Assistance
* Please note hosting does not include cpanel or ftp access; websites are subsites of our multisite network.
** Some website builder hosts (ie Wix) have proprietary code which makes it difficult to export your content. Wordpress compatible files take just minutes to export/import.
The starter website template is pre-configured with design, layout, and enabled plugins suitable for a Tour Operator or Travel Agency website. Of course you can edit and change as needed using available included resources.
Business Development Starts With a Quality Website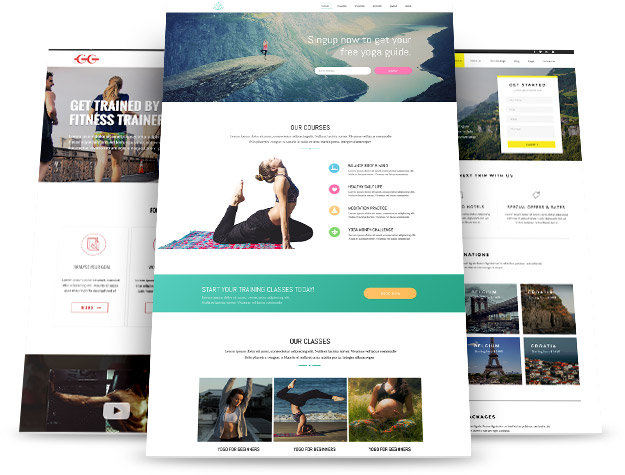 Community Network Website Hosting
Our goal is to provide the tools and services to help small businesses succeed and produce top-quality websites quickly & easily, and at the lowest possible prices.
If you can find another option offering better quality, more benefits, more flexibility, and lower prices - buy it!
For small businesses that want to develop their own sites, we can help answer questions and point you in the right direction. If you want to hire us, we can do just about everything you need. You can also bring in 3rd-party contractors to do the work.
Unbeatable Value
Simple subscription plans have two basic tiers.
Website/Blog Plan with a wide selection of premium themes and addons to handle marketing tasks available at no additional cost. If your booking engine is cloud-based this plan works for you.
Ecommerce Plan flexible options and plans to match your needs if you need more resources and management support.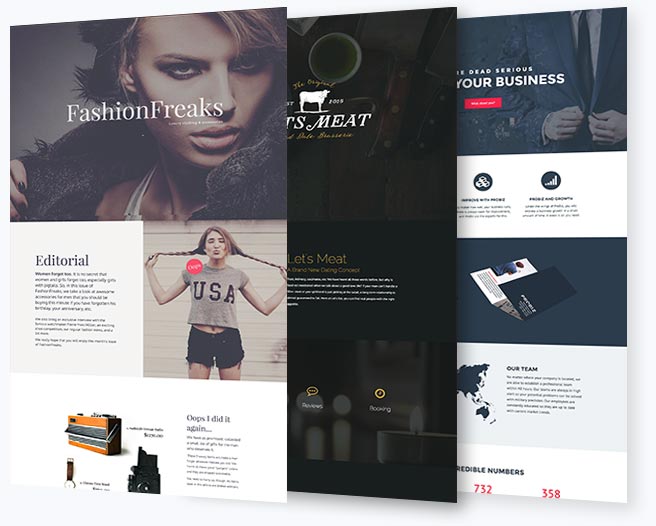 Pre-Made Templates and Designs
Look Good From The Start, then Customize or Simply Change Templates
The biggest challenge is not the technical skills needed to create your site, it's selecting the design you want.
There are just too many choices.
To make things easier, your new website template includes the look and features that will work for Tour, Travel, and Hospitality sites. Then it is quick and easy to update and edit content, your contact info, layout and designs.
A User Guide Checklist walks you through the process.
Get the Attention of Potential Customers
Keep People Connected to Your Brand
And Convince Them to Come Back
Optimized for Local Search

Optimized for Mobile Search

Optimized for Mobile Display

Integrated with Social Media Networks and GMB

Showcase Trust Factor Ratings and Reviews

Lead Generation and Conversion Rate Optimization (CRO)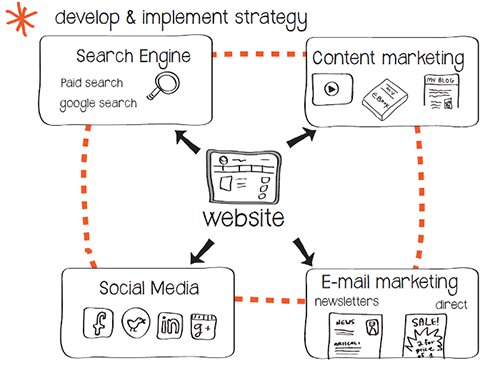 Focus on What You're Good At
A managed and Hosted Websites/Blog subscription means that we handle routine maintenance, security, and back-ups. And we keep plugins and themes up-to-date.
You can use your own 3rd-party contractors, virtual assistants, or staff to do the work; or you can hire us for marketing and development projects.
Refer to "How To" Solution Articles, Ask and Answer on the Forums, and rely on Customer Support to cover technical problems.
Things You Can Do With a Professional-Grade Website

Managed Websites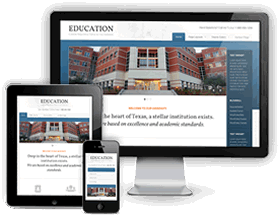 Do-it-Yourself DIY

Done-For-You DFY

Do-It-For-Others DFO

Business Strategies
Build Brand Authority (name recognition, search results)

Attract More Visitors to Your Site From Search Engines
(mobile-first, voice, and local search optimized)
Attract More Visitors to Your Site From Social Media
(much more than simply sharing & liking)

Maximize Results from Conversion Optimization (CRO) & Relationship Marketing (lead generation, referrals)

Securely Book Reservations and Sell Items

Earn Passive Income Through Affiliate Referral Marketing

Access Analytics of Where People Come From, What They're Interested In, and What They Do on Your Site
Social Connections
Use Your Site as a Content Marketing Platform

Establish Brand Identity Using Data, Content, & Social Connections

Schedule Syndication of Your Content To Multiple Social Accounts
Display Social Media Activity on Your Website

Display Real Reviews from Google, Facebook, Tripadvisor & Yelp

Add Cool Features for Engaging & Entertaining Visitors

Encourage Optins and Build Your List; Send Newsletters & Offers

Edit Custom Contact Forms, Quizzes, 

Polls & Surveys

Work With Your Peers To Promote Each Other
Expedited Website Design and Development
Curate, Create, and Display Content with Image & Video Galleries

Use Pre-Designed Templates to Rapidly Setup New Pages

Use Your Own Plugin and Theme Licenses (requires approval)

Make a New Fully-Functioning Site BEFORE Migrating Your Old Site

You Own the Data and Content You Create - Export When Needed
Focus on Your Business
Security and Maintenance Done For You

Support Ticket System for Billing and Admin

Forum, FAQ/Knowledge Base, and Solution Articles for "How To" Info

Marketplace to Find Hired Help
Make Smart Decisions
Share Resources to Reduce Costs

Take Advantage of Open Source Solutions

Use Best Practices For Your Business

Have a Working Quality Website
in Minutes, Not Weeks
Hosting Plans Include a Huge Collection of
Premium Themes and Plugins at
No Additional Cost
In under an hour, you can have a new professionally designed impressive website or blog.
Yes, really.
Rapid Site Creation
You can use pre-designed templates for complete sites, pages, or even just rows and modules; or start from scratch using a wide selection of familiar and top-of-the-line themes, page builders, and plugins from leading developers.
Easily change images, text, and layouts, add pages, add blog posts, forms, and video as desired. Hire help if needed.
When you subscribe to a website plan the default uses the Beaver Builder theme with typical pages and templates already created. 
If you want something different you can request a clone site or simply select the themes and page builders you prefer from your admin dashboard. Contact support if you get in a jam.
If you don't see the combination you want, just let us know and we can probably put it together for you.
We feature leading developers. including Beaver Builder, Astra, Divi/Extra from Elegant Themes, Genesis from Studiopress, Woothemes/Storefront, and Thrive.
If you've been using another theme you want to stay with we might be able to accommodate that, just ask.
PLEASE NOTE: Before you can subscribe to a website plan, you need to sign up for free membership.
If you're comparing Community Network Website Hosting with other web options, please keep in mind that our sites are "non-proprietary"; this means you own the content. You can even export your saved design templates. You're not locked-into some corporate scheme designed to hold you hostage. We don't nickel and dime you either; there are more addon features included in plans than you'll ever need.
Easy Steps to Creating a Great Website

Use Your Own Domain or Simply Add a Subsite Name
Your Site Will Be Created in About a Minute Using a Default Template

You Can Change Themes, Page Builders, and Activate Plugins 
Update Contact Info, Edit Content Text, Images and Forms, Connect Social Accounts & Autoresponder

Get DIY Assistance from Forums and Knowledgebase
Support Tickets Available for Critical Issues

Hire Help As Needed for Setting Up Your Site, Connecting with Social Accounts and Lead-Gen Autoresponders, Writing Content, SEO, and other common tasks

WHY
Small businesses and organizations deserve the same capabilities used by larger corporations to attract and engage with customers.
Research proves that very few people will make a purchase decision the first time they come across your information. This means the work you do on Customer Acquisition & Customer Retention requires tools and proven  strategies to attract people, get them to come back, motivate them to become customers, and then help them refer and review your business. Without busting your budget.
Best-practice and quality components can make a big difference when trying to make this idea a reality.
Cooperation and shared resources can give Local Small Business a big advantage.
Keep control over potential and existing customers - funnel people from social media and other sources to your site.
As Your Primary Website
The Community Network is an ideal place to host your primary website; use your own domain name (mysite.com) or simply a subsite (tourguidepress.com/mysite/).
Shared resources means you get access to a massive number of top-name themes and premium performance plugins at very low cost without compromising quality and professionalism. 
As a Tier 1 Authority Blog
Writing articles that describe your primary website as a solution to problems is a solid SEO strategy and perfectly inline with Google guidelines that encourage offsite content to "inform users, educate another site's audience or bring awareness to your cause or company."
This is NOT some spammy and secretive Private Blog Network (PBN), it is a community network that reinforces brand recognition and writer authority. 
As Landing Page Host
Well designed and feature-rich pages that people arrive upon from advertising or social media campaigns can make a huge difference to your success. Many options available including professionally designed templates, as well as, addons for autoresponders, list building, and conversion optimization.
Consumers Visit 38 Sites Before Booking (Expedia)
Nearly 32% of leisure travelers will request more information through your website before booking a tour (Google)
More than 148.3 million people use the Internet to make reservations for their accommodations, tours and activities. That's more than 57% of all travel reservations each year! (Statistic Brain)
Social media's role in the travel journey can't be ignored. Fifty-five percent of people like social media pages related to trips they are planning. (Source: Webpage FX)
Seventy-eight perfect of travelers said informative content from destinations or travel brands can influence their decision-making process, and 46% said ads with informative content can be influential. (Source: Expedia)
Managed and hosted websites eliminate the boring grind of maintenance & security updates.

Premium quality components deliver proven products and services without costly guesswork.

Templates and page builders expedite design and production without needing technical skills.

Member websites benefit from the network's relevant niche authority.

Open Source - Non-proprietary. Export your content.

Help is easy to find.

WHAT
Hand-picked Wordpress themes and plugins make managed and hosted websites, authority blogs, and landing pages as good as any that are used by large corporations. 
Pre-made templates and page builders mean that you can have a working website - literally in a matter of minutes.  
Available tools make it much easier to create good content, connect with social accounts, and interact with customers and influencers. 
Display important trust factors including your social posts and real reviews from Tripadvisor, Facebook, Google, Yelp and others on your site without visitors leaving to go get distracted (this is important for retention/conversions).
Setups are optimized for Mobile-First and Local Search, and User Experience.
Our preferred tools from leading developers are shown below, however we have access to many others and should be able to provide them upon request.

SpicyPress is more of an "idea", than it is a "thing". It's an initiative to promote small entrepreneurs and organizations to work together to get reduce costs and get better marketing results. Read More About What Is SpicyPress
























What's NOT Included in Basic Plans

Please note that cPanel and FTP access are not included in hosting plans. Websites/Tier 1 blogs are subsites of our multisite network.
You CAN do bookings with customers - however it requires a 3rd-party cloud-based reservation system of your choice. To "host" bookings with plugin software and setup a store requires an upgraded subscription to Ecommerce Plan due to additional server resources This requires some setup on our part too. Please Contact Us. 
Your site will use default network emails for 'transactional' emails (like when someone signs up to make a comment on your blog). However, when using your own domain name (it's called domain mapping) - standard setup does not include setting up your email using your domain. Options include either hosting email on another service, or with approval and limitations we can add it to your plan for a fee. We encourage email marketing, but because of regulations and restrictions it just doesn't work 'out of the box'. We also recommend services like MailChimp to handle your newsletters and other emailing projects. Please Contact Us. 
Because we follow Wordpress GNU/GPL/GPL2 Licensing guidelines full support from 3rd-party plugin and theme developers might require a subscription from them. We try to support everyone using Forums, FAQ/Knowledge Base, "How To" Solution Articles, and Support Tickets for issues related to your account but sometimes that might not be enough for some projects. Its not a problem, if you want us to assign your licenses to your site we can do that.
How
How can we offer such high quality for such a low price?
Shared resources... with special thanks to Wordpress and their GNU/GPL licensing open source philosophy.
Also, its about motivation. We want the community network to grow into a new way of doing business. Which means we need to make online success more accessible to more small entrepreneurs so that they can band together and be competitive as they cooperate.
Wordpress Multisite Network

Tour Guide Press uses a Wordpress Multisite Network platform to share resources and make managing websites much easier. This cuts costs and complications enormously (it's one reason why things are so affordable). We also follow software usage under GNU/GPL/GPL2 licensing which basically says anybody developing software to use on a Wordpress website, needs to make it open to sharing and using.
What's not included is support directly from the developers. We try to help out in that regard, but rely on crowd sourcing help through the forums and articles. Members can license plugins and themes with developers and we can assist in setting this up on their sites (requires approval and review).