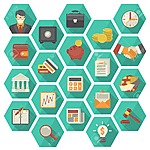 Partners
Referral Rewards, Outsource Marketplace, Resellers
Get Rewarded for Helping Small Businesses Succeed
Focus On What You're Good At
Work With Others to Create & Deliver Solutions
Receive generous commissions when you refer people to:
Article Submissions,
Directory Listings,
Website Hosting,
Concierge Service Subscriptions,
Agency and Freelance Accounts
We encourage (and reward) existing members to reach out to their friends, peers, clients, and followers to help them explore solutions on the network platform.
We invite Freelancers and Agencies to use provided tools to deliver on projects and tasks.
No need to invest thousands of dollars in plugins and tools - take advantage of shared resources to create high-performance quality websites, landing pages, content, and directory listings.
We welcome entrepreneurs to promote their Web Design, Development, Content, and Marketing products and services to members through forum participation asking and answering questions and listing in the Outsource Directory.

We want Feedback on how to make the community network more effective for small businesses looking to find and deploy solutions.
We're interested in developing success story case studies and we're available to work on that idea.
Recommended:
First step, signup for free membership and complete your profile; this will automatically register you as an Affiliate to get referral reward commissions; then visit the Affiliate Area Dashboard for referral links and other resources. 
To attract more business go to Outsource Marketplace and subscribe to a business listing.
Freelance Entrepreneur - this membership level includes our personal assistance to create a demo "clone" site you can use to show prospective customers that if (when) they subscribe to a website subscription plan we will clone for you or they can simply use the default template and you can customize that.
Agency - this membership level includes assistance delivering website plans and clone templates that are registered under your account.

Please remember pestering members with unsolicited spammy offers will get your account deleted faster than you can say:
"Sorry about that, I didn't know..."
Referrals that result in premium subscription purchases earn generous commissions.
Trade Ya'
We're open to bartering services. If you have ideas how to improve the network by things you can do, let us know.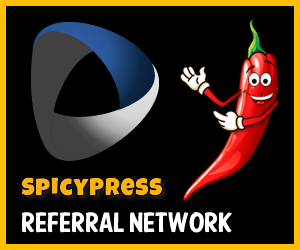 Referral Rewards
Help your friends, peers, clients, prospects, and just about anyone else you can think of that might benefit from access to great tools and services to boost their brand and attract more business.
Signup for an Affiliate account and refer them to the Community Network.
They'll thank you; and we'll thank you with a generous rewards.
Business Development Tools
The Web Publishing Community Network is a place where a variety of resources come together.
People with various skillsets and requirements can collaborate to use cost-effective tools to deliver all kinds of solutions.
Be a Community Advocate and Earn Referral Commissions
Take the sting out of that latest website purchase, refer your friends and peers. They'll thank you, and so will we.

Help Members Improve Content, Designs, Features, Functionality, SEO, and Marketing
Your Participation is Critical To the Community
Our intention is to not setup yet one more freelance marketplace. And we're not pretending to replace Facebook groups for networking.
We're recruiting qualified freelancers to make themselves available to Community Network members in ways that are easier and more direct than posting on the big freelance sites. 
Tour Guide Press is not a broker nor escrow service middleman. We encourage independence and transparency. We might hire you for projects, and we're willing to barter for tasks and services.
We're hopeful that Freelancers will see opportunities to refer peers and clients to the network and potentially assume some kind of small agency role and collaborate on projects. 
Build Your Brand
Participate on our forums and establish your expertise; list your services on the Outsource Marketplace Directory. Subscribe to an affordable website and prominently display your portfolio connected to the Tour, Travel, and Hospitality niche. Upgrade to a Digital Entrepreneur Membership and get access to your own Demo Website to clone for clients hosting on the network. 

Digital Nomad Entrepreneurs
Do You Know People in the Tourism, Travel, or Hospitality Industry?

(it's a rhetorical question, everybody knows someone)
You're in a unique position to help small business operators you meet on your travels. Establish your remote agency by using the network business development platform.
You can create and showcase your portfolio, get more remote work through network connections, and earn recurring income by referring people to the community network.
Upgrade to a Digital Entrepreneur Membership and get access to your own Demo Website to clone for clients hosting on the network. Participate on our forums and establish your expertise; list your services on the Outsource Marketplace Directory. Subscribe to an affordable website and prominently display your portfolio connected to the Tour, Travel, and Hospitality niche.
Build Your Brand by Helping Others Build Theirs
You Don't Need to be a Web Developer to Deliver Stunning Professional Websites
You Don't Need to be a Marketing (social, seo, ppc) Expert to Manage Digital Marketing Campaigns
You Don't Need to be a Creative Artist to Deliver Impressive Visuals
You Don't Need to be a Copywriter to Deliver Content Marketing
Use Resources to Your Advantage
How Impressive (and effective) Would It Be?
Conversation starter or a lead-in to doing destination marketing for a whole community...
Scenario: During your explorations you find some nice guesthouse/resort, tour operator, or restaurant but their website isn't all that great.
You might be a writer, but not a web developer, or vice versa. But you still see an opportunity to help the business, and maybe make a buck or barter your services.
After you've visited, or even as you approach the front desk... you show them a potential new website using their logo and some of the text from their current site. (it might take you 10-15 minutes to do this - even if you're brand new to web dev). 
Show them how much better it would be. Explain the trust factor conversion improvement, the Mobile-first indexing SEO more people will find it idea, hosted and managed, easy to update, and secure, and that their Facebook, Google, Yelp, Tripadvisor reviews can be displayed right on their site.
Don't forget that ego and emotions are what people actually respond to - don't tell them what is wrong, show them what is possible.
Even before doing that you can help them with their marketing simply by doing a Social Bookmark on tourguidepress.com/socialbookmarks/ as a friendly gesture and conversation starter. Get them to use their computer, following your affiliate referral link and you've got them locked in when they decide to signup for a listing or website.
And stress that it is very Affordable (even by 3rd-world standards, you'll probably be shocked to learn how much they paid some local guy to make their site, so don't assume anything about pricing).
Upsell/cross-sell Google My Business optimization (not many small operators know about that), content marketing, video marketing, advertising management, social media management, citation directories, and... more.
You can also tell them that they can do a co-op destination site with other businesses around them to share marketing costs.
Suddenly you're presenting solutions to problems that are universal for small businesses everywhere. Opportunities start presenting themselves when the possibilities are easy to deliver upon.
"Yeah, but... they are going to say..."
Of course, you'll hear skepticism and resistance. Or that they're already covered, etc.
If it were easy there would be no profit in it.
Chances are, you've probably already tried to talk to owners about what you "could" do for them. But by being able to SHOW first, then explain, good things can happen. Especially when you give them something of real value, for free.
Let them see you do a bookmark, and a Google or TripAdvisor review. 

You have a huge advantage because you are face to face with the business owner, most agencies don't have the resources/budget to do that for smaller prospects.
You're suddenly very competitive in a high-demand / high-competition market. Supplemental income can turn into a full-time business.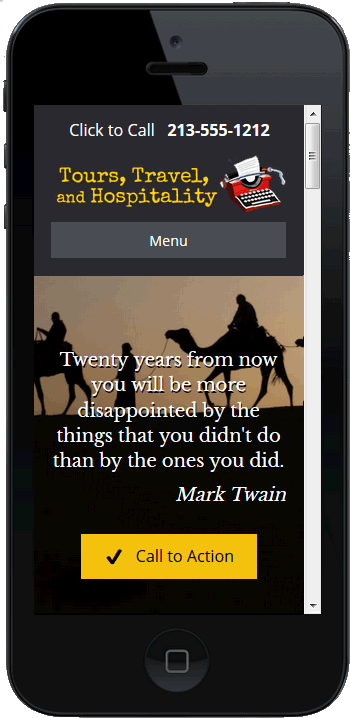 You can earn commissions from websites, directories, and service plans. You can negotiate directly for web design, development, content, and digital marketing services.
Want to be a Freelancer or One-Person / Mom & Pop Business Development Marketing Agency?
You'll discover there is no shortage of opportunity when you can deliver professional solutions quickly and affordably.
Even if what prospective clients need is something you're not experienced with.
If you're looking for ways to develop your own business, or simply want more ad hoc freelancing work, or just some passive side income, the Tour Guide Press community network might be a great resource for you.
You can offer and provide everything from small tasks to big projects. You can outsource what you don't want to deal with; or be that 3rd-party resource.
---
Some Ideas To Consider
Barter and trade, earn commissions, one-time or ongoing recurring work, get paid directly from the client or through network partners, options for crypto.
---
Unique Selling Points
Fast Start - Quick Delivery
Very High Quality
Scope and Scale As Needed
Shoestring Budget Friendly
Non-Proprietary Open Source
Transparent Public Accountability
Repeat
Expand on the Website Scenario
Say. the Tour, Travel, or Hospitality operator you meet on your travels already has a good looking website. They probably need marketing help - or they are paying too much for it. SEO, Content Marketing, PPC... use the Community Network to Bring together your freelance partnerships and use the tools to promote the business.
No Need to Hardsell
Because of the Affiliate Referral system, if you show them a demo (using their computer) and they don't do anything while you're there but do decide to take action later, you get credit for it.
Incremental. Low-Cost. Smart.
Put Projects Together Using a Central Location
Take Your Area of Expertise You're Already Doing
Copywriting and Writing

Social Media Manager

Business Analytics

Affiliate Marketing

Translation

Illustrating and Graphic Design

Search Engine Optimization

Programming

Virtual Assistant

Blogging

PPC Ad Management

Web Design

Web Development

Ecommerce

Video Production

Video Marketing
Combine it with Other Freelancers To Deliver Task and Project Solutions
Websites - working websites launch in minutes, then customize them

Enhanced Directory Listings - lots of features to make it easy for prospective customers to say yes

Strategic Content Marketing 

Lead Generation

Conversion Rate Optimization (CRO)

Relationship Marketing (email and newsletters)

Ecommerce Stores

T-Shirt / Fundraising Shops for Charitable Project

These things become more practical and more possible when there is a tangible, existing starting point that your clients can see. 
Tap into valuable resources with little to no out of pocket expense. 
Diversify your skill-set. Solidify your relationship network of other Freelancers and Nomads.
No, this is not a "Business-in-a-Box" pipe-dream. These are suggestions on how to develop your own business using proven and established resources.

You Already Know The Value
If you're an established marketing or web development agency, and you've made it this far on the site, you already know what you're looking at and don't need a sales pitch.
Just know, we are committed to working with you to deliver the best possible solutions for your clients in ways that are convenient and practical for you.
We'll respond to advice and recommendations.
DISCLAIMER
This project will not be successful without your participation.
If you're reading this, it means you're somehow involved in small business management, marketing, web design & development, writing, social media, or other content creation. We've  invested in the tools and ideas to empower people to be successful online. But it only works if people are willing to participate.
There is a lot of work to be done; we can't do it all. So that's why we've opened the community to 3rd-party vendors and contractors to help members with projects and tasks.
We expect to see quite a lot of referral business as the project gains traction.
First in the water, gets the best fish.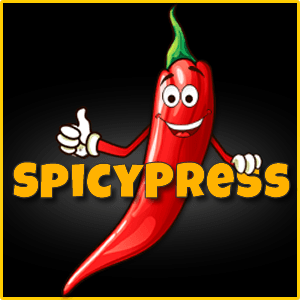 "How Ideas Get Published"