Not JUST a Website…
Gain the Power of SpicyPress Community Networking
…along with an Impressive Selection of Premium Themes, Performance Features, Extras and Support…
Beginners and Advanced Users
Do-It-Yourself   /   Done-For-You   /   Do-For-Others
Website Plans and Pricing
7-Day Free Trial

Limited Time Special Offer

[tippy img="/images/icon-post-info.png" header="off"] Special Offer for a Limited Time. Both the annual plan and monthly schedule are available at big discounts. Shown is average monthly fee for annual plan paid in advance. 7-day Free Trial [/tippy]

Monthly

[tippy img="/images/icon-post-info.png" header="off"] Not too sure about committments? Go with a monthly plan to see if you like it.[/tippy]

Annual Plan

[tippy img="/images/icon-post-info.png" header="off"] SAVE at least 50% from the regular price when choosing to pay in advance. [/tippy]

Premium Themes

(see details below)

Premium Features

(see details below)

Signup Bonuses / Member Rewards

Installation/Maintenance/Support

[tippy img="/images/icon-post-info.png" ]We take care of the technical stuff and support you with a Ticket System, FAQ, Training/Documentation, Video and PDF Tutorials, How To Articles, Community Q and A, and more. [/tippy]

Cloudflare CDN

[tippy img="/images/icon-post-info.png" ]Cloudflare CDN adds even more security, caches your content and distributes it from web servers located closer to your visitors for faster page loading. Please note that if you are looking to host videos for streaming, this isn't the place for that. For most sites setting up a YouTube channel or other video hosting service is recommended. [/tippy]

Domain Mapping

[tippy img="/images/icon-post-info.png" ] Domain Mapping allows you to use your own registered Domain Name (yourchoice.com), or you can use a spicypress.com domain name (yourchoice.spicypress.com) or one from our community network sites (yourchoice.orchids.asia, for example). One popular approach is to keep your existing website where it is, cook up a new one on SpicyPress and then switch your domain over to the new website on SpicyPress when you're ready. [/tippy]

Social SEO Network

[tippy img="/images/icon-post-info.png" ] Sites on the SpicyPress network gain legitimate Authority, Social Signals and Search Engine Optimization benefits. Optional features and services can boost online performance even further.[/tippy]

Marketing Services

(see plans)

No-Risk 7-Day Free Trial
Ultimate
5-Star
499

/avg. mo.

Was  999 
now just 799

5,988


Save 50%

 

5-Star Bundle

 

 

 

 

 

5-Star Marketing Bundle
Premium
4-Star
49

/avg. mo.

Was  99 
now just 69

588


Save 50%

 

Premium Bundle

 

 

 

 

 

a la carte + Member Bonuses
Style, Performance, Convenience, Value
Websites For Every Purpose
Premium Themes
The SpicyPress committment to value means that all website plans have access to almost 200 high-performance WordPress themes. Please note that you Do Not need to select your theme before registering your account and you can change themes right from your SpicyPress Admin Dashboard.
We apologize for providing so many themes, picking one might be the hardest part of Web Publishing! Selecting a Theme mostly comes down to the purpose of your website, and then your personal preferences. There is not one single right answer.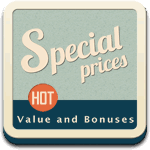 Featured Theme Frameworks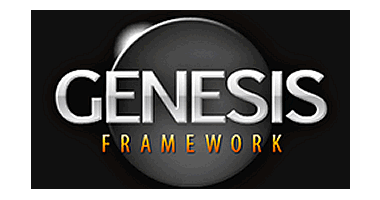 Genesis Themes
Genesis is widely regarded as one of the very best theme frameworks available for WordPress. Professional designs and great features. Highly recommended for just about any website. A favorite among developers.  Over 40 themes are included in Website Plans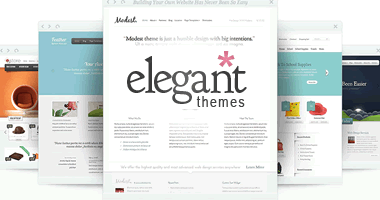 Elegant Themes
Elegant Themes is noted for having some of the nicest designs on the web. If you want an attractive theme with good features, Elegant Themes might be your choice.  This website uses the Divi theme featuring an easy to use page builder. Over 80 themes are available.
Local Business and Lead Generation Themes
ElegantBiz 2.0 Framework
AmazeWP ElegantBiz includes 20 different local business themes packed with easy to use features.
PremoPress Framework
PremoPress features a nice collection of easy to use Small Business themes.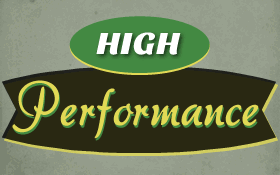 More than 300 performance plugins are available for SpicyPress Websites. For a complete list of available plugins included in SpicyPress website plans please visit SpicyPress Website Plugin Options
Plugins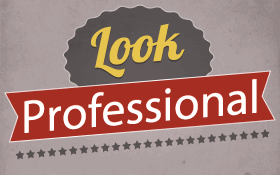 More than 200 high-quality themes are available for SpicyPress Websites. For a complete list of available themes included in SpicyPress website plans  please visit SpicyPress Website Theme Options
Themes
Assistance
Tutorials and Support
Every theme and plugin includes detailed 'how to' instructions on setting up and using your theme. We also have a variety of resources available to assist and answer questions.
Too Many Choices !?!
SpicyPress makes having a great website quick and easy.
Unfortunately, too many choices of themes and plugin features can make it difficult to decide what you want or need. Please keep in mind that plans are very flexible, you can add or activate plugins, and change themes as needed. You can also upgrade or downgrade your membership. Our Risk-Free 7-Day Trial is designed to give you a chance to explore your options before making a committment, Sign-up Now
If you're an experienced webmaster and internet marketer, you know that 5-Star and 4-Star plans both deliver real value and are a great choice for anyone serious about making a strong statement online. If you're just starting out, we recommend going with the 3-Star plan, which you can easily upgrade to 4-Star as you discover what is available and what you'd like to accomplish.
Help is Available
Please remember that you can have your own web designer/developer set up your site for you. You can also post a request for help from the SpicyPress Community on the Q and A forum or take a look at the SpicyPress job Board for project assistance. Our web solutions section also has some useful ideas. We also include a convenient theme selector utility to switch between themes to see which ones might work better for you. When in doubt please contact us – we're available to make recommendation and/or can do everything for you.
Already Have a Website ?
Promote and Strengthen Your Existing Website with SpicyPress
Another popular option is to use a SpicyPress.com website as a social media and syndication hub and to help promote your existing website(s).
Migrating Over to a New SpicyPress Website is Easy
One of the great things about SpicyPress is that you can take your time (or have a developer work on it for you) to create an impressive new website and then when it is ready you can switch over to it using Domain Mapping. This is a great feature for people wanting to improve their site. Depending on your current site it can be very easy for a developer (or even someone with basic web skills) to copy the content to the new site.
Glossary of Terms
A thourough glossary of related terms related to Web Publishing is available at
Glossary