What is Web Publishing?
Web Publishing is the process of putting content on the internet. It can include text, images, videos, and other types of media and generally involves creating and updating websites and blogs. We take things a step further with enhanced featured listings in directories, city guides and classifieds, as well as, community wikis [tippy title=" (info)" header="off"]A Wiki is a website section developed by a community of users, allowing any user to add and edit content. [/tippy], forums, Q&A [tippy title=" (info)" header="off"]Q&A is a question and answer section open to all users to submit questions and provide answers. Great for destination communities offering things to do and places to see. [/tippy] and targeted niche advertising. And connect it all to social media.
SpicyPress Makes it Easy
Whether you are just a beginner or an experienced internet marketer, Web Publishing will help you reach your goals. Think of Spicypress Web Publishing as a toolbox. You can use just some of the tools to tinker, or you can deploy the whole tool chest and build something big. You can also hire a contractor to use the tools for you. (or maybe it is like cooking in a well-stocked kitchen and hiring a top chef to cook up something special for you…!)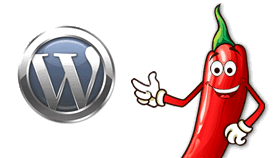 WordPress
We use WordPress as the platform for all our websites. WordPress is a lot more than just for "Blogging"; it is a sophisticated CMS (content management system) with tremendous capabilities. It is suitable for a quick and easy blog, or full-blown corporate website. There is a reason millions of websites use it (yes, millions). It is an Open Source project [tippy title=" (info)" header="off"]Open Source means you can use it without paying a license fee.[/tippy] with thousands of developers working on ways to make it better. Plugins and themes with incredible features and functionality are often free or available at reasonable cost. With a SpicyPress network website you can take advantage of economy of scale and use our licenses for themes and plugins instead of purchasing your own. Huge Savings, and you don't have to mess around researching what to get, installing it, or making sure it is updated. We handle all that.
Content is Important
The term Content refers to all the text, images and videos on your website. Regardless of whether a website is commercial or personal, when it comes to success on the web, Content is far and away the number one thing you should be focused on. It's not the only thing, but it is the primary thing. Both human visitors and search engine spiders are quick to judge and evaluate your content. Good content means that it is suitable for your target audience, and supports your goals. Following some simple guidelines will also improve search engine results. The Challenge: Quality, Quantity, Frequency, Diversity, Relevancy, Uniqueness and Presentation… SpicyPress can help.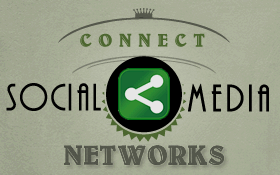 Social Activity is as Important as Content
SpicyPress has a variety of built-in features and options available to make Social Media Networking easier and more effective. Connecting with potential and current customers and contacts through Social Networks not only is a great way to interact with people and generate new leads, it is tracked and measured by search engines to evaluate the quality and source authority of you, and your website. It's one reason why Google+ authorship is important; and why you need to have a site that is structured properly with access to tools to make it all easier.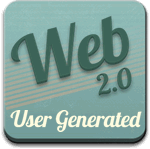 Web 2.0
Web 2.0 is the second generation of the World Wide Web in which content is user-generated and dynamic, and sites may allow users to interact and collaborate with each other in a social media dialogue in a virtual community. It is in contrast to websites where people are limited to the passive viewing of content. It takes the internet to a medium in which interactive experience, in the form of blogs, wikis, forums, etc, plays a more important role than simply accessing information. SpicyPress is Web 2.0 as it encourages collaboration and communication between users. We also use other Web 2.0 sites to build a communication network and to share niche interest information. Social Media Networking:
User Generated Content
Lead Generation
Coupon Incentives
Visitor Traffic Generation
Social Signal Authority
Reputation Management
Brand Identity
Customer Contact Frequency
Automated Syndication and Updating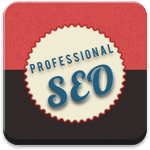 Search Engine Optimization and Web Publishing
Our websites and directories are designed with safe, effective and efficient SEO in mind. From overall concept, to the design of the networks, the technology architecture and data structures, and built-in and optional tools – everything supports optimizing search engine results in compliance with Google Webmaster Guidelines.
Changes to Google's search algorithms (how Google figures out what websites to display when people search for keywords), has led many "gurus" to declare that "SEO is Dead!". Truth be told, SEO is more important than ever, it's just the old way of doing things no longer works. In fact, the old way of doing things can hurt your marketing efforts instead of help. SpicyPress Web Publishing can boost your Authority, increase Social Signal activity, and Engage your Visitors – all things deemed important by search engines in determining the quality of your Online Presence.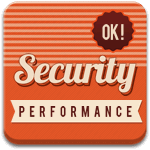 SpicyPress Manages Security and Performance
There are many different factors that affect web security and performance. Security is a high priority and defending against malicious attacks requires a variety of safeguards. Fast loading web pages improve your user experience and are rewarded by Google quality score. In addition to useful full-featured plugins and themes we have invested in proven strategies to optimize and protect your web work. Use with confidence.
SSL Encryption
Subdomains of SpicyPress.com include SSL security for certain sensitive pages. If you elect to use your own domain and the Domain Mapping option and need SSL, additional certificates would need to be acquired and setup (they are issued for domains and for companies). SSL Encryption is provided between the Cloudflare servers and the visitor browsers for all SpicyPress sites.
Cloudflare
SpicyPress uses Cloudflare which is great for improving both security and performance.
CloudFlare CDN
CDN Content Delivery Network. Distribute your content around the world so it's closer to your visitors (speeding up your site).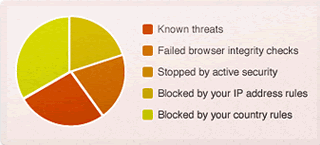 CloudFlare security
Protect your website from a range of online threats from spammers to SQL injection to DDOS.
CloudFlare Optimizer
Web pages with ad servers and third party widgets load quickly on both mobile and computers.
CloudFlare Analytics
We get insight into web traffic including threats and search engine crawlers.
Cloudinary
Cloudinary
SpicyPress sites have the option to use Cloudinary image CDN. They offer both free and paid plans for cloud storage of media files and efficient delivery to your visitors.  
Knownhost Web Servers/Hosting
SpicyPress files are hosted by Knownhost in Dallas Texas. Knownhost is a highly respected managed hosting company with excellent service and advanced web hosting knowledge. Our server features SSD drives and LiteSpeed server software that greatly improves performance and speed for WordPress installations.
Anti-Spam, Malicious Attacks and Malware
We deploy an assortment of security measures to protect member sites from spam comments, unwanted visitors and malicious attacks. Automated comments are curtailed with a sophisticated approach that does not require visitors to hassle with "decaptcha" image solving or other "prove you are human" tools (meaning you get security and a good user experience). We also block a number of country IP's that are known for malicious attacks and spamming so that a lot of useless traffic is diverted before ever hitting your sites. We could provide more details, but revealing that would sort of defeat the purpose of good security…
Limits on Functionality
In order to protect our network, member websites and directory listings we limit what webmasters can do through their admin dashboards and restrict adding plugins, and executing code etc. While our packages come with lots of features for personalizing the look of sites and enhancing functionality, SpicyPress isn't for everyone. You might want to have more control over your website hosting. We highly recommend
Knownhost for VPS
for shared and shared/reseller accounts
Hostgator
has been a good option in the past, but we're now recommending a smaller company that uses LiteSpeed try
CrocWeb
. We will be offering cPanel hosting with one-click WordPress installation in the future but not for awhile.
SpicyPress includes a variety of resources for Support and Training:
Support Tickets in Members Admin Dashboard
FAQ – Frequently Asked Questions
Q and A – get answers from the SpicyPress Community
How to Reference Guides and Articles
WordPress Tutorial Videos
"Pay with a Like" Downloadable Guides on Many Different Subjects
Vendor Pages for Themes and Plugins
Query Contact Form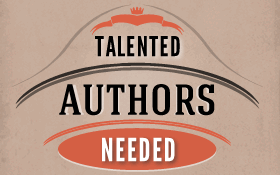 Guest Authors and Contributors
We are recruiting local authors that want to build their Authorship Authority in exchange for contributing relevant quality content. Google is penalizing "guest blog" networks full of unrelated content, and we want to be clear, this isn't a webspam scheme, it is a way to deliver a good user experience to visitors and to promote your community while boosting your Niche Authority in a meaningful way.